Frank Dodge Returns in Double-Dealing in Dubuque (Frank Dodge Mystery #2)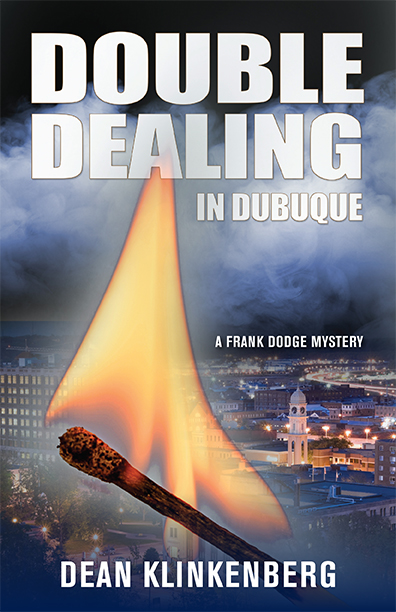 When feuds burn white hot, it's the innocent who pay.
Rock Island Lines (Frank Dodge Mystery #1)
Frank Dodge is out to resurrect the story of a brutal gangster by writing about one of his descendants, Miguel Ramirez. Dodge's obsession with the story, though, will ultimately make him question who he is and what he's capable of. When Ramirez is found floating in the Mississippi River, Dodge finds himself on the wrong side of a murder investigation and wishing that he'd left the gangster's memory locked away in the past. 
Buy from these retailers:
Dean Klinkenberg, the Mississippi Valley Traveler, explores the back roads and backwaters of the Mississippi River Valley, a place with an abundance of stories to tell, big characters, epic struggles, do-gooders and evil-doers. Some of those stories are in the Frank Dodge mystery series; others you'll find in the Mississippi Valley Traveler guidebooks. He lives in St. Louis with his husband, John, and a parrot, Ra. Rock Island Lines is his first novel.