Picture of the Day: Sunset Upriver
Sunset on the Mississippi from the American Queen (photo taken Sept 2013).
See more photos here.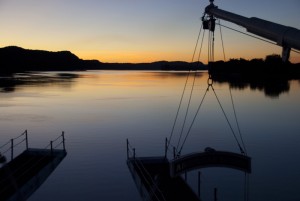 Dean Klinkenberg, the Mississippi Valley Traveler, is on a mission to explore the rich history, diverse cultures, and varied ecosystems of the Mississippi River Valley, from the Headwaters in northern Minnesota to the Gulf of Mexico. He is the author of the Frank Dodge mysteries and several guidebooks for the Mississippi River.
This site uses Akismet to reduce spam. Learn how your comment data is processed.