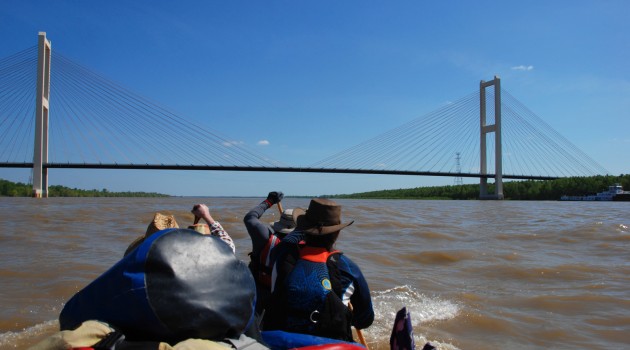 It's just after noon, the sun is high and hot, and I'm standing at the end of a boat ramp ...


Location matters. Sometimes it takes a while to figure that out.
Population (2010) 609 Introduction Keithsburg did pretty well for over a century, but repeated flooding eventually took a heavy toll, especially the big floods of 1993 and 2008. History John Vanatta arrived in what would become Keithsburg in April 1827, just a week after William Denison settled in neighboring New Boston. Vanatta's brother, Benjamin, moved […]


Jimtown, located near Illinois City, was so named because a lot of guys named Jim lived there (or so the story goes). Most of the men, regardless of their name, worked at a nearby coal mine. It was a tough place full of inpatient guys. During a dance one evening, one of the guests didn't […]

Bookstore
Traveling to the Mississippi River this summer? Consider bringing along a Mississippi Valley Traveler guidebook as a companion. Head to the on-line store to purchase. Download a city guide for as little as $0.99.
On-Line Store
Search
Subscribe
Mississippi River Podcast
How's the Mississippi River doing these days? Listen to the discussion Chuck Marohn and I had on the Strong Towns
podcast
.
Comments From Readers
"If you are planning to take the Great River Road along the Mississippi River…be sure to take along these new travel guides by Dean Klinkenberg… Actually, the books are entertaining to read without leaving your chair."
–Becky Sisco, Big River Magazine, Jan/Feb 2010.
"Hey, Just found, read and finished your Lansing to Le Claire. Being a 78 year old that has followed the Mississippi, up and down, all my life, I thought I had little more to learn about the cities, villages and crossroads along the river. Not So! Absolutley loved your book. Great history, great descriptions, great humor. Just top notch!
Thanks for the great writing.
–Don Staats, Onalaska, Wisconsin
Here's a tongue-in-cheek look at life on the road for a travel writer: